Coatings, Sealants, Adhesives, Building Plastics, Canopies and Consumables for the building and construction sector.
A full range of Resins, Gelcoats, Tooling Systems, and associated Reinforcements and Ancillary Items. Servicing all key composite sectors from Marine to Construction, Sanitary, Land Transport and Renewables.
KoverTek is a manufacturer and distributor of Performance Coatings, Composites and Chemicals designed for the Building & Construction, Land Transport, Wind Energy and Marine sectors.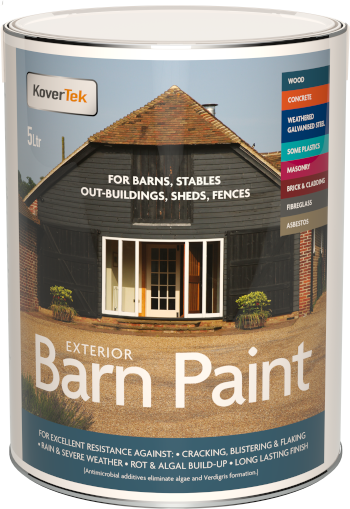 Exterior Solvent Free (Low VOC) Paint & Primer in One. TekTor Barn Paint, Professional Paint for Timber Barns, Masonry, Stables, Sheds, Fences, Field Shelters & More (Contains Anti-fungal Agents) Covers most traditional building materials Wood, Metal,...
read more