For Barns, Stables, Out-buildings, Sheds & Fences
A specially formulated water-based coating, combining high build modified Acrylic polymer resins to provide a tough, flexible and durable exterior or interior finish suitable for use on a wide range of substrates.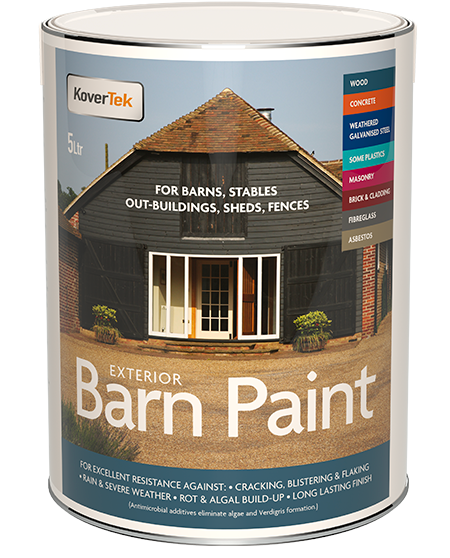 Download Datasheet
Click to download the datasheet for this product
Ideal as a decorative, protective coating for most building surfaces such as Wood, Concrete, Brickwork, Rendering, Asbestos, Asphalt, Bitumen, Iron, Steel, Aluminium, Lead, Zinc, Copper, Slate, & Galvanising without the need for etch primer. Also can be used on most Plastics and Rubberised surfaces after suitable preparation.
Good for internal or external use
Resists cracking and flaking
Microporous and breathable
No special thinners required
Heat resistant up to 80 Degree Celsius
Non-flammable and quick drying