Internal Use Wood Lacquer
TekDur Wood Lacquers are quick drying internal use varnishes for beautiful looks but with high wear and abrasion resistance. High performance against heat, wet and chemicals. Applied by brush or roller these lacquers are available as Pre-Catylsed and 2 pack version (Acid Catalyst) in various finishes from dead matt to full gloss.
Download Datasheet
Click to download the datasheet for this product
Typical Properties Flash Point: 21oC
Coverage Per Litre: 14m2 Storage
Temperature: 5-30oC Appearance: Clear-Milky Solid: 58+2% 290
Viscosity as supplied 23oC 28 secs ford cup No.4
Internal use hard wearing wood lacquers
TekDur Pre-Cat are pre-catalysed wood lacquers that come in a variety of finishes with sheen levels from 5% to 90% gloss. Pre-Cat lacquers are commonly used by kitchen manufacturers and furniture producers to provide a decorative yet hardwearing protective coating to the timber substrate.
Recommended for wood trim, wood doors, cabinets, soft or hard wood floors and interior wooden furniture. Can be used either over TekDur standard basecoat or coat-on-coat application.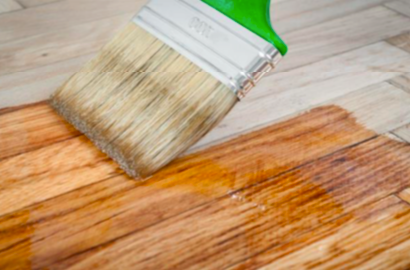 TekDur Interior use wood coatings are extremely durable and come in a variety of finishes from matt finish to full gloss.